Whether you're planning to kiteboard in Turks and Caicos or simply relax in the pristine luxury villas, learning some practical facts about these beautiful islands will enhance your enjoyment of your dream vacation. Here are a few:
Residents speak English
It's a British territory and everyone speaks English. The people who are from Turks and Caicos originally hailed from Africa. While the locals do have accents, it's not likely you'll run into any communication issues unless your first language isn't English. This includes the staff employed by most attractions.
All the beaches in Turks and Caicos are free to access
There aren't any private beaches in Turks and Caicos. All the beaches in Turks and Caicos are free to access, up to the high tide point. It's important to keep in mind that this doesn't guarantee access or parking on private lands, such as land owned by luxury villas. In fact, there are multiple modern luxury villas in Turks and Caicos.
Turks and Caicos has excellent weather for watersports
A lot of amazing tourist destinations around the world have a certain time period when it's best to visit, especially if you're looking to partake in kiteboarding and other water sports. The Turks and Caicos Islands, on the other hand, feature ideal weather throughout the year.
The average ambient temperature ranges from 75° F to 95° (24° C to 35° C) yet is usually around 85° (29° C). Water temperature is slightly more consistent, with a low of 75° (24° C) in winter to 85° (29° C) in early autumn.
Turks and Caicos certainly have peak tourism seasons, which are the December-January holidays and the March-April Easter and Spring Break times.
Keep in mind that September and October are the height of the Atlantic Hurricane Season. Chances are typically low that a storm will hit, and the ocean actually tends to be the calmest at this time of year. However, it can be inconvenient to change travel plans for a major storm. In any case, the very calm summer days are very breathtaking.
If you're planning on reserving a luxury villa in Turks and Caicos, this could be the opportune time to book a vacation.
U.S., U.K., and Canadian passport holders do not need a visa
Passport holders and legal residents of the United States, United Kingdom, and Canada do not require a visa to enter Turks and Caicos if they plan to vacation. Also, other nationalities who hold a current and valid tourist Visa for the United States, United Kingdom, or Canada also don't require a Visa to visit the Turks and Caicos.
What to pack
Bring fewer clothes, more sunscreen (reef safe, please!), a collapsible cooler, a backup pair of polarized sunglasses, and cash.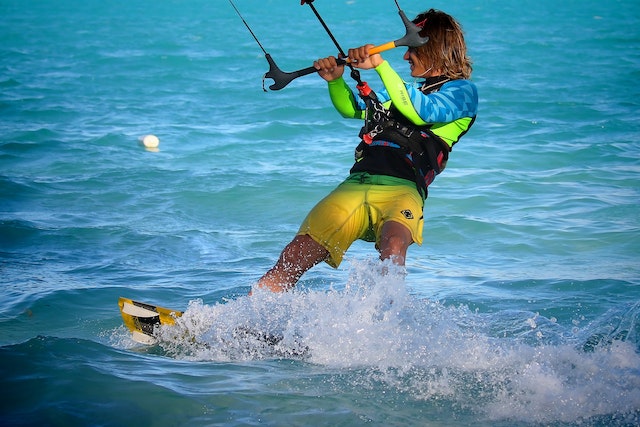 If you plan to partake in kiteboarding in the Turks and Caicos, it's important to make sure you bring all of the necessary equipment. See our blog on Adventuring in Turks and Caicos to know how to travel effectively with your equipment. There are plenty of activities to take part in the Turks and Caicos, so make sure you're prepared!
Many luxury villas in Turks and Caicos otherwise offer everything you could need in terms of amenities.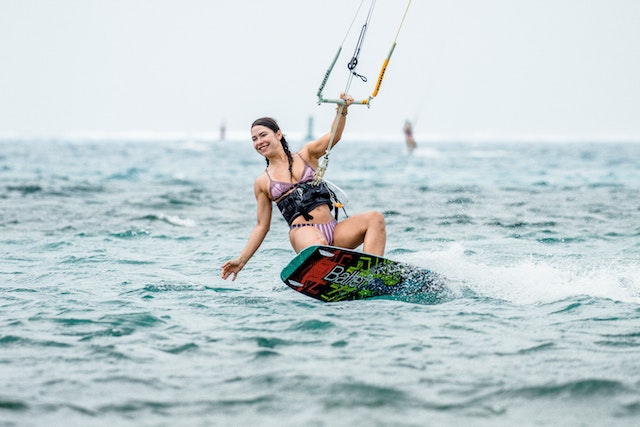 You'll love having your own space on your vacation
No one appreciates noisy neighbors or having to share a cramped space. In fact, a private villa in the Turks and Caicos could very well be the perfect solution.
Imagine all of the luxury and comfort of a traditional hotel without having to share the amenities with other guests. Plus, many of them are double the size. It would just be you or your own personal group of family or friends. That means you'll have the pool to yourselves, no queues in sight to the hotel restaurant, a private kitchen, and access to the luxurious beaches all at your disposal.
Many luxury villas in the Turks and Caicos offer a wide range of guest services from private chefs, spas, wellness treatments, and of course – the opportunity to learn a thing or two about kiteboarding. You'll have access to attentive staff who are happy to cater to your needs, and who prioritize your comfort so much that you'll wish you were staying longer.
It can be very time consuming to research the best private luxury villas when you're planning your dream vacation, but there are many hidden gems scattered across the tropical islands. That includes yours truly: Umi Villa.
Not convinced you need a luxury villa in the Turks and Caicos for your vacation?
Reasons why you need to visit NOW
The luxury villas in Turks and Caicos have access to some of the best beaches.
The islands are surrounded by one of the best barrier reef systems in the world, which is more than 547 kilometers long. A great way to discover it is on board a dive boat, whether it's a private or shared excursion.
You can avoid crowds. In general, the Turks and Caicos aren't super crowded, but having access to your own private luxury villa and areas of the beach can make it so your vacation goes uninterrupted. Did we mention that a lot of actors have houses there while the islands are also chosen for weddings, honeymoons, and holidays with their kids?
Luxury Travelers love Turks and Caicos
Other than the private chefs, catering, high-class restaurants, private yachts, and the endless amount of water activities you can experience looking out from your beachfront luxury villa in the Turks and Caicos… let's just say there are many reasons to love vacationing on the islands. If this blog wasn't enough to convince you, you should try taking a look at some of the stunning photos of the islands available online. If that isn't enough to spark your wanderlust, you'll just have to visit to see what all of the hype is about.
"Once the travel bug bites there is no known antidote, and I know that I shall be happily infected until the end of my life."
– Michael Palin