Whether you're taking up kiteboarding as a new hobby or you just want a fun sport to learn on vacation, your first question may be: How hard is it to learn how to kiteboard? And can I do it while on vacation in a private villa in Turks and Caicos?
The simple answer: yes! Many Turks and Caicos private villas allow for perfect beach access that gives you ample opportunity to kiteboard to your heart's content.
Kiteboarding, admittedly, can involve a bit of a steep learning curve for some. It requires a combination of two skills: kite-flying and board riding, which you have to perform simultaneously. Depending on your own unique learning capability, your coordination, and your balancing skills, it could take you a few days to a couple of weeks to get the basics down.
Does this mean if you have a shorter vacation that you shouldn't try? Absolutely not, especially in Turks and Caicos, where beginners have an advantage due to the ideal weather conditions, water levels, and soft beaches.
Besides, there are plenty of activities to take advantage of, including relaxing at a Turks and Caicos private villa with pristine beaches. 
However, when it comes to kiteboarding, what it really comes down to is setting yourself up to learn in a way that you will more easily understand the mechanics behind kiteboarding.
Factors that make kiteboarding slightly harder to learn
When you are out on the water kiteboarding, you're mostly relying on wind speed, mild water conditions, good quality equipment, and your physical strength to keep you moving in the water. Knowing these conditions are just right will make things a lot easier for you to learn and stay safe.
Luckily, kiteboarding in Turks and Caicos offers some of the best conditions for kiteboarding. The islands have one of the largest barrier reefs in the world, along with waist-deep, crystal-clear, warm seawater. This is the perfect combination for tourists looking to learn while on vacation.
Good flying conditions for beginners
Weather conditions can be a big factor in how fast you learn how to kiteboard, as well as in your overall safety. The perfect learning conditions for beginners would be provided by a sunny, cloudless day with a consistent wind speed. Dark, stormy days with rough, choppy waters and heavy and inconsistent winds would be the worst possible combination. Kiteboarding instructors pay close attention to the weather and will postpone lessons until the weather is perfect.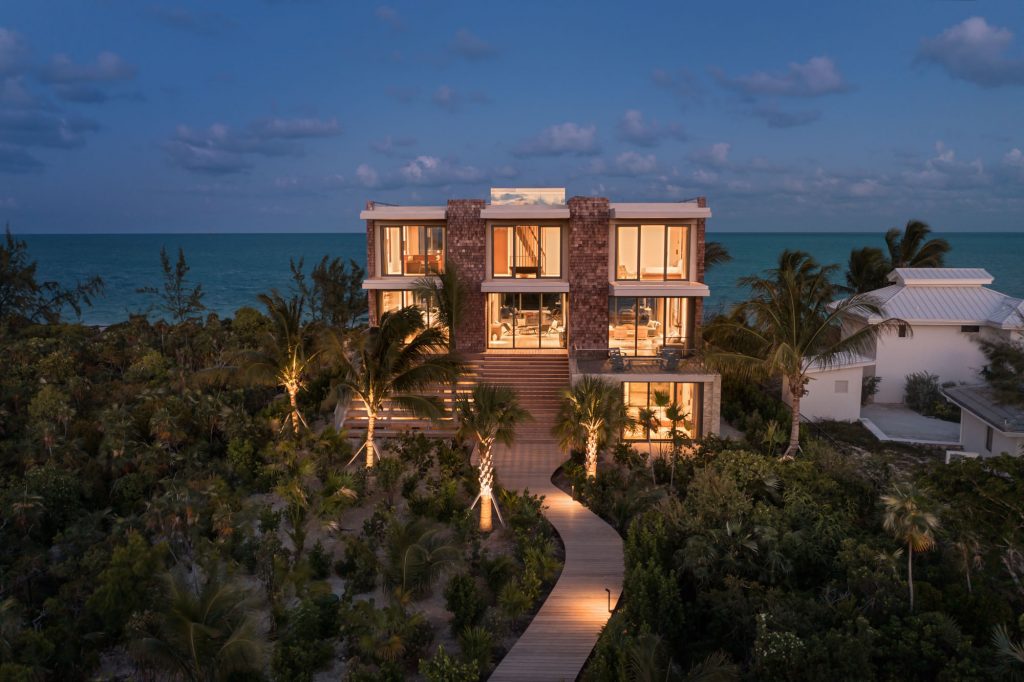 Why Turks and Caicos private villas
When it comes to planning a vacation in Turks and Caicos, you have a few options in terms of accommodations. Turks and Caicos private villas offer the best possible experience you can have while on vacation.
Turks and Caicos private villas have become popular as more travelers prefer to stay in luxury villas over luxury hotels, especially because they provide the necessary beach access to participate in both relaxation and activities. Private villas offer much more than luxury hotels when it comes to having a unique vacation experience.
Private villas offer a lot of the conveniences that many luxury hotels can't, which is why most travelers prefer to spend their vacations in private villas. But why should prospective travelers and sports junkies consider a private villa in Turks and Caicos?
You get a personalized experience
Private villas in Turks and Caicos offer personalized services and give you a much more memorable experience. If you want to hold an event or have a group kiteboarding session, you can have your family and friends hosted in your private villa.
Some offer the option for a private chef to cook meals for you and your party, while others have access to kiteboarding coaches available to you. Also, private villa staff can help you organize your events.
You get privacy and exclusivity
Why would you want to share accommodation with strangers when you can enjoy the luxury amenities of a private villa? A private villa in Turks and Caicos is a perfect place to relax or have fun on a holiday. Another benefit of staying in a private villa is its exclusivity. Several vacation rental homes are located in secluded areas away from the crowds and provide private beach access. Staying in a private villa means you'll have the property all to yourself with amenities such as a gym, pool, and access to a private beach.
You feel more at home in a private villa
A private villa is a home away from home and comes with a lack of nosy neighbors. You can sit, relax, work out, and enjoy stunning views within your private villa. Several private villas are designed with a luxury home ambiance.
Guests will have an ultra-comfortable stay because of the scenic views. Private luxury villas also have state-of-the-art facilities such as spacious dining areas, bedrooms, and gardens.
Private villas are perfect for groups
Whether you're on a family vacation or traveling with a group, a luxury hotel can limit your group's quality time due to the chance that you'll have separate rooms on separate floors. It's also not nice to share areas such as the lobby or restaurant with other hotel guests.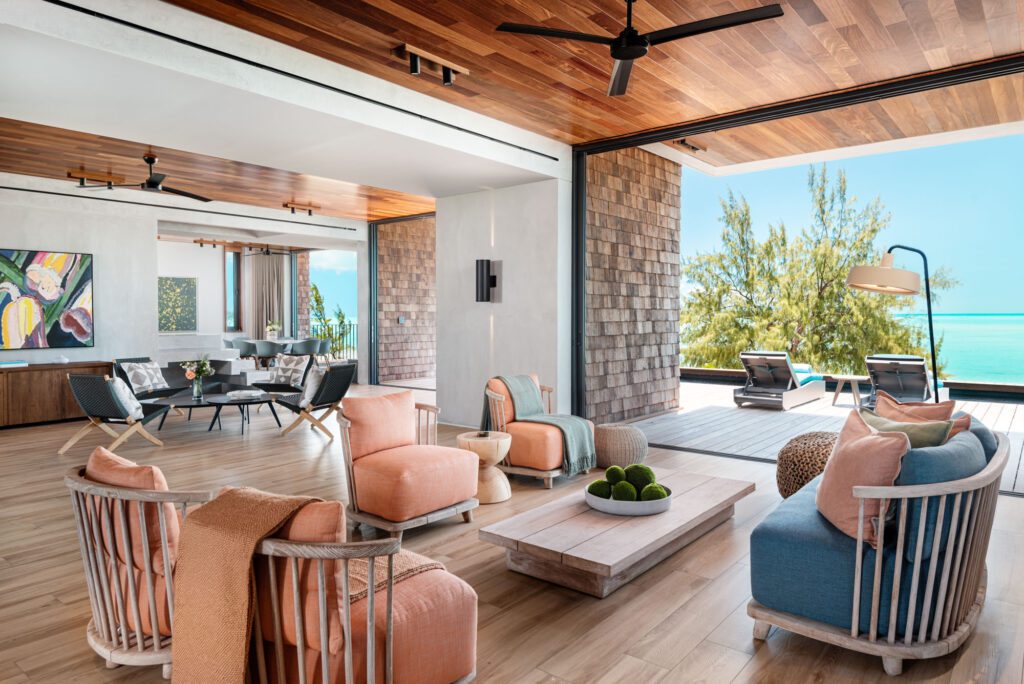 When you stay at a private villa in Turks and Caicos, everyone is usually staying in one villa. The rooms are near each other and there are large dining areas that allow everyone to eat together. The cost of booking one private villa for your whole group is often less than booking multiple rooms at a luxury hotel.